Walt Disney World resorts have announced today the phased re-opening plan for their theme park. Blissful it is to think about riding Dumbo and eating a churro in your favourite Mickey eared headband. However, the times have changed and Disney World may not be exactly how you remembered it previously. Adjusting to this "new normal" has hit everyone- including the mouse! I have researched the different Disney World statements, and this is what I have found that will be different so far
There will be less people in the parks
Yes, this may seem like an obvious as Disney parks reach an estimated 52,000 average visitors per day! That's a lot of co-sharing air and space.
New Reservation System
Because Disney Parks are limiting the amount of people within the parks, there will be a new theme park reservation system that will require all guests to obtain a reservation for park entry in advance. That also means that currently there are no new reservation's that are able to be made at this time while they filter through their current attendees. The real question here is whether park hopping will still be possible? Will look more into this.
Expect physical distancing and enhanced cleaning measures!
As we grow with this "new normal" Disney Parks reveals that their parks and hotels will be practicing physical distancing as well as enhanced cleaning measures to their everyday cleaning measures. I don't know about you, but I have always been happy to be in a Disney park vs other parks due to their cleanliness alone. I am very interested in how they will be enhancing these measures and look forward to seeing the practices they put in place for our safety.
Temperature Screenings
Before entering the park, as you would typically hand in your bag to be checked you will now be asked your number! No, not that number. Your temperature numbers. It is said that cast members will also have to have temperature checks before attending work. It is from my understanding that if you are running a fever that you will not be admitted into the park.
Say good-bye to your cash!
And I don't mean on expensive merchandise (but we're also here for that too!) but rather expect cashless payments to be the main currency in Disney parks. If you're headed to the park- definitely pack the plastic as that will be your main form of payment. Better yet- connect your credit card to your Magic Band to lessen the worry of losing your credit card and being without it during your splash down at Splash Mountain.
Face coverings are now mandatory.
Disney Cast members and resort guests are all required to wear a face covering. Luckily, there are themed face coverings available online at shopdisney.com but we can assume they will also have these ready for purchase in park. Travel tip: make sure to bring a couple face coverings with you as it is recommended to wash them each night. Having a couple will have you ready for entry each day and will also cover you for anyone in your group who may have forgotten theirs (there's always one… it's usually me)!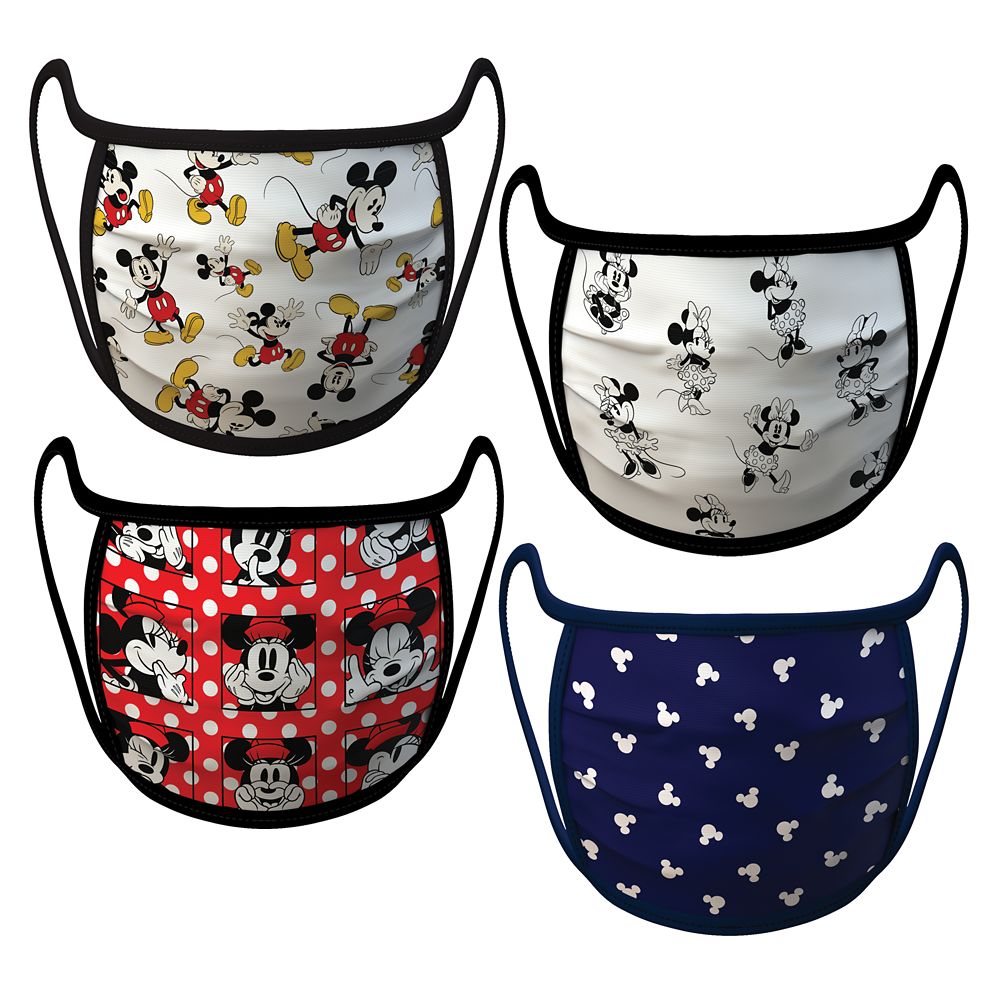 You may not get to do all of your dining options.
With heavy social (physical) distancing measures, expect some delays and less availability for your favourite restaurants. This means you may not be able to get every restaurant you would like to get off your list. If I am completely honest, I always feel there are so many restaurants and never enough time or tummy room!
Travel tip: create a list of your top 3 restaurants you would like to dine at to ensure you will be able to dine in your favourite spots. Have a large family? Have each person pick one restaurant each! That way, everyone will be happy. You may even save some money with less sit-down dining.
Don't expect to hug your favourite characters just quite yet.
While Disney hasn't officially stated whether character greetings are to happen or not during their re-opening, it can only be assumed that getting in line to hug your favourite character may not be taking matters quite as safely as they should be. I also can't imagine what it would be like to see characters like Winnie the Pooh with a face mask… I mean, it is required by all to wear them, right?? Now this is something I would love to see.
Either way, keep your hugs inside for now and prepare to hug harder when this is all over.
It will still and always be magical.
Re-considering your enjoyment level on your long term planned vacation? Don't worry. It may be a new normal, but you can always guarantee Disney Parks will keep your family excited and enjoying the well-deserved vacation. Sit back, relax, and enjoy the one-of-a-kind quiet park time! You may never see Disney so limited with people so it may be a very cool experience. Bringing children? There's nothing quite like family time. The magic still continues.
Follow along or keep this page bookmarked and tabbed as I look to update this as we go.
I want to hear from you! Are you planning to return? If so- when do you think you will return to the land of mouse?
As always, have a magical day. xo